A short history of the Roger Casement Summer School


The event was founded, as a Summer School in the Irish tradition, in 2017. It grew out of the commemorations of the 1916 centenary, and a general interest in Casement. The Summer School was held in 2017, 2018 and 2019. As a result of Covid it was cancelled in 2020 and 2021. During those years the commemoration on August 3rd were our only events. As of 2022 the Roger Casement Summer School and Festival is back in business.
The three main strands of the school – human rights (including linguistic and sexuality rights), Irish self-determination and an international order that protects against the machinations of empires and superpowers – are eternal.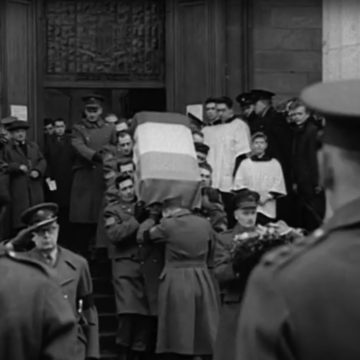 Roger Casement's Ill Fated Crusade to Germany RTÉ History Show   Myles Dungan leads a conversation with Dr Conor Mulvagh, UCD, and barrister and historian, John McGuiggan on Roger Casement's trip to Germany in an attempt to enlist Irish POWs to fight against British rule. For all the stories from 100 years ago, visit […]